Paypal for multiple currencies
How do I setup Paypal so the customer can select the currency to view prices in their preferred currency?
Right now if I select AUD in fig 1, I see the prices in AUD and I am presented with the Paypal option for payment. If I select CAD I see prices in CAD but I have NO option to use Paypal.
If I look at the Payment tab under Modules and Services Fig 2, I can only allow one or the other?
Is there a way to allow customer to choose currency and then pay and the currency will be converted to AUD in Paypal
Fig 1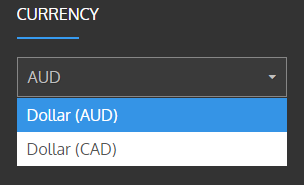 Fig 2


posted in Technical Help